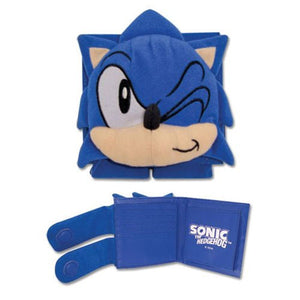 3D plush winking Sonic inspired by the original Sonic the Hedgehog. Includes hidden zipper pouch so plush face can hold your coins!

6 card placeholders.

1 bill placeholder.


Magnetic coin pouch. 

Magnetic latches to keep your money secure.
Load up Sonic with a fistful of tokens and be the coolest kid at the arcade!