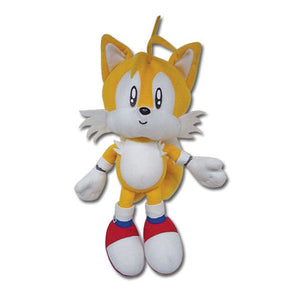 Fly back to 1992! Design inspired by the classic Tails.

9 Inches tall.
Made of soft plush material.

"Miles 'Tails' Prower, the Fox, can't sit still when Sonic's around. Ever since Miles was a baby fox, he's dreamed of being like Sonic. He loves to run after Sonic, waving his 2 tails behind him, trying to keep up with his hero!" (Sonic the Hedgehog 2, Manual, 1992).  Ages 3 and up.