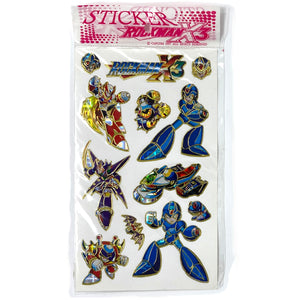 **LIMIT ONE PER CUSTOMER!** Due to the limited availability of this item, orders above one will be cancelled.
Certified authentic as a new, vintage product.
Manufactured in 1997.
Bright metallic colors on shiny foil.
Includes 1 sheet with 12 stickers. Designs may vary. 
Travel back in time to the Super Nintendo/Famicom and relive the glory days of Mega Man/Rockman X3!